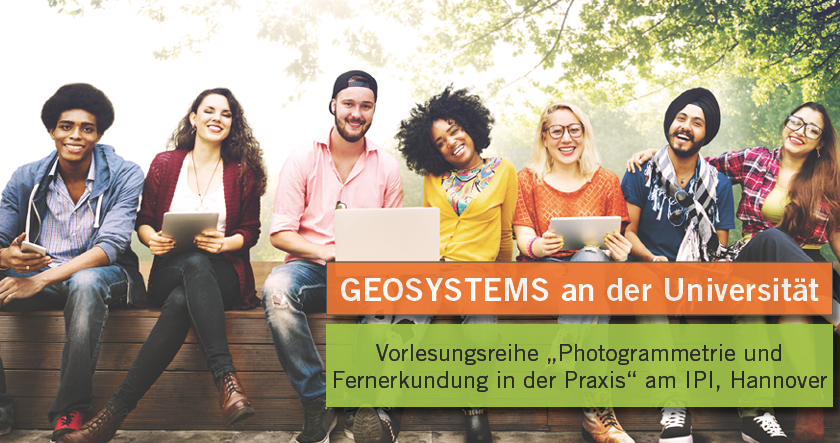 Das Institut für Photogrammetrie und GeoInformation (IPI) an der Universität Hannover bietet eine Vorlesungsreihe mit dem Titel "Photogrammetrie und Fernerkundung in der Praxis" an, in der Vertreter aus der Industrie aktuelle Themen vorstellen. Die StudentInnen erfahren hier aus erster Hand angewandte Aspekte der Photogrammetrie als wertvolle Ergänzung der universitären Ausbildung.
Am 27. Januar 2021 wird Ralf Schneider von GEOSYSTEMS im Rahmen dieser Vorlesungsreihe das Thema Punktwolken näher beleuchten unter dem Titel "Photogrammetric Dense Point Cloud Generation from High to Low and from Old to Recent". Dabei geht er auf die Generierung von Punktwolken unter Verwendung von Semi-Global-Matching ein und zeigt drei nichtalltägliche Beispiele mit Satellitenszenen, UAV-Bildern und historischen Luftbildern.
GEOSYSTEMS betreut in Deutschland und Österreich Universitäten und Hochschulen mit Hunderten von Hexagon Geospatial Lizenzen und ist aktiv in der Unterstützung der Lehrenden tätig.