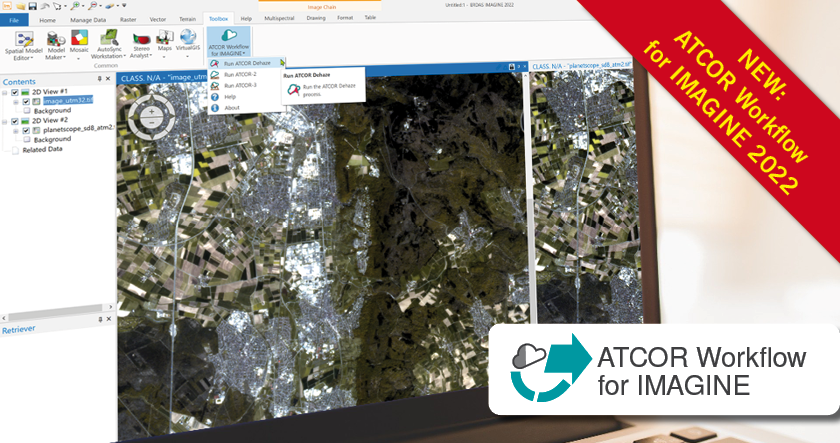 The latest version ATCOR Workflow for IMAGINE 2022 is now available.
This update is compatible with ERDAS IMAGINE 2022 and includes the update to the latest version of the ATCOR algorithm v 9.4. New features include qualitative improvements and support for new sensors: PeruSat, Gaofen-7, PlanetScope 5- and 8-band, Landsat-8 TIRS.
To install ATCOR Workflow for IMAGINE 2022 you need a new license. Please contact keycode(at)geosystems.de for this.