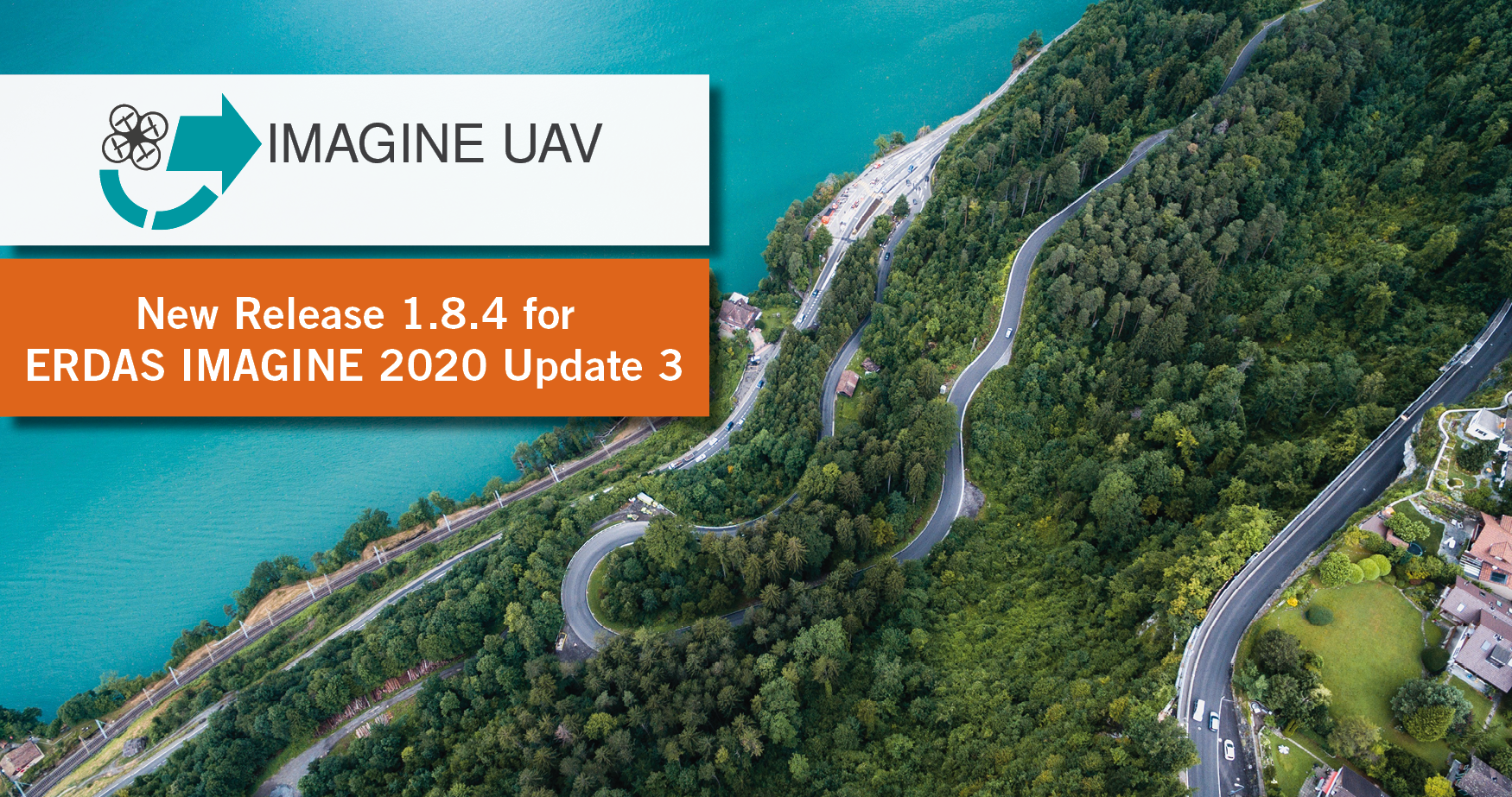 IMAGINE UAV is the ERDAS IMAGINE add-on module for the automated photogrammetric processing of UAV data.
IMAGINE UAV is realized as a spatial model and embeds Agisoft Metashape in ERDAS IMAGINE.
The current release 1.8.4 is compatible with ERDAS IMAGINE 2020 Update 3 and offers the following improvements:
Support for distributed network processing
Support of RPC based satellite data
Setting of the processing/export region
More parameters to better support terrestrial workflows
Support mosaic export for ECW, JPEG2000 and IMG to 16 bit (TIFF was already supported)
Backward compatibility to Update 2 of ERDAS IMAGINE 2020 and before is not guaranteed. This means please install ERDAS IMAGINE 2020 Update 3 before installing IMAGINE UAV 1.8.4.
Version 1.8.4 can simply be installed over an existing version or used as a standalone installer. Updating Metashape is optional, but we recommend it.
A new license is not necessary, neither for IMAGINE UAV nor for Metashape.