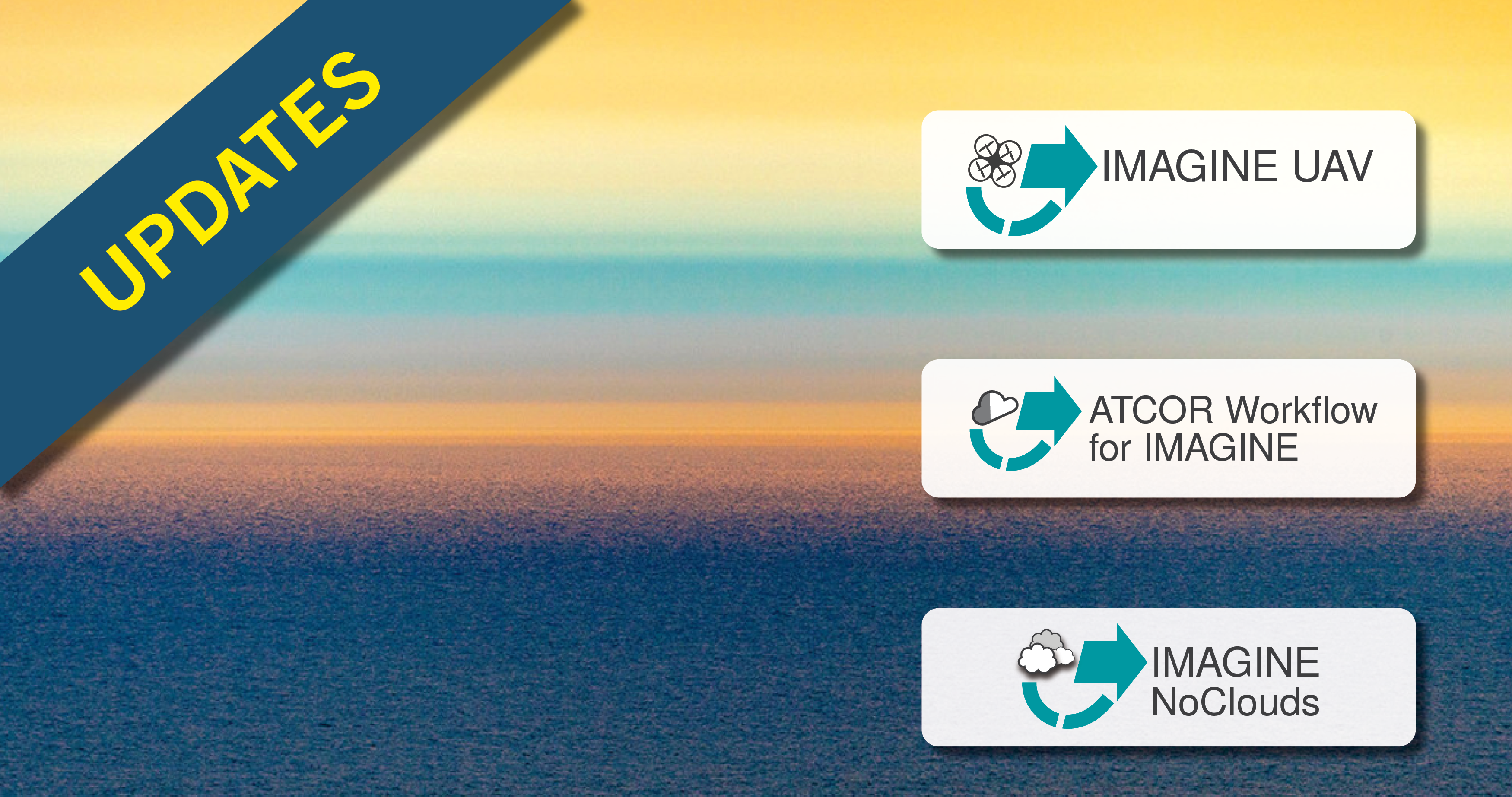 With the recently released Update 2 for ERDAS IMAGINE 2022, the IMAGINE add-on modules from GEOSYSTEMS have also been updated. The new versions of IMAGINE UAV, ATCOR Worklow for IMAGINE and IMAGINE NoClouds are now available for download.
IMAGINE UAV for automatic photogrammetric processing of UAV data includes in this new version 2.2 the latest Agisoft Metashape version 1.8.3.
The new version 2.2 for ATCOR Workflow for IMAGINE includes improvements to avoid artifacts in ATCOR-3 results and optimizes the handling of negative height values in DEMs. ATCOR Workflow for IMAGINE cleans your data from atmospheric and topographic influences and removes haze.
IMAGINE NoClouds calculates highly accurate cloud and cloud shadow masks, then creates a cloud-free sentinel mosaic - automatically. The new version 2.2 speeds up the calculation of cloud and cloud shadow masks by 1/3. In addition, possible false classifications have been further reduced.
Download ATCOR Workflow for IMAGINE 2.2